Get To Know Our Team Of Professional Coaches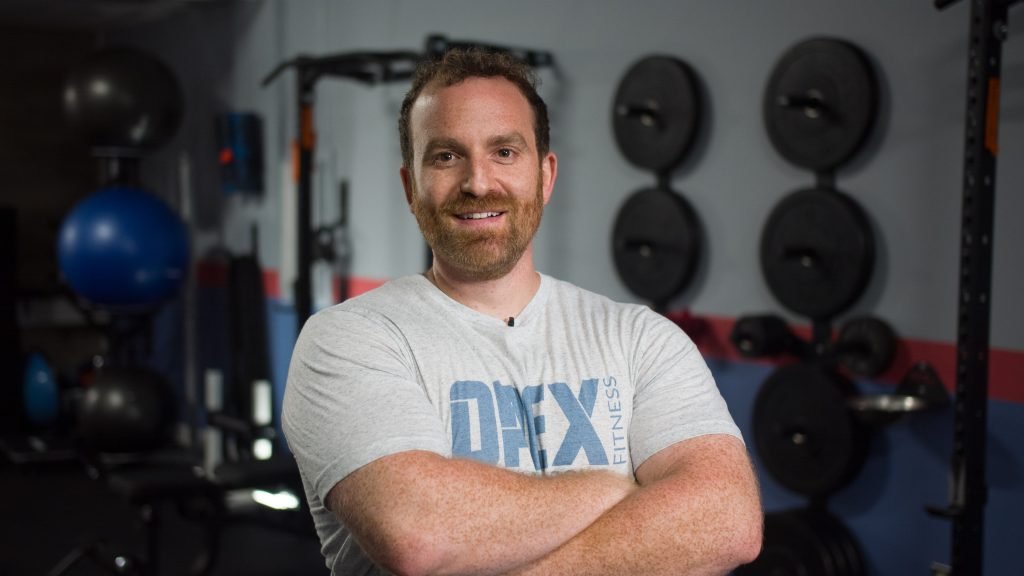 Josh is a local, grew up in the Gaithersburg, MD and went to high school in Rockville, MD. As he moved through high school & into college, he noticed that local residents were becoming fed-up with weight loss gimmicks, diets that weren't sustainable long-term, templated group-workout programs, and people trying to figure it all out on their own alone at the big-box gyms. 
He would hear that local professionals were seeking high quality fitness and nutrition services, but had yet to find an affordable approach that combined the individualization of personal training & a professionally designed nutrition protocol, combined with the supportive environment & accountability of a group training facility. 
OPEX Shady Grove was started to serve as a powerful medium to bridge the gap between personalized fitness and high-level nutrition coaching, a service that has yet to be offered in this area. Having grown up in the area, Josh is excited to come back to the area and bring cost-effective, small group personal training to the Montgomery County area. 
Josh is on a personal mission to bring transformational results to each client, create long-lasting community relationships, and have fun along the way all in service of creating a healthier, happier, and more vibrant local population.
Programming & Floor Coach
Nick comes to us from Miami, Florida, where he spent most of his childhood playing organized sports, specifically basketball and soccer. He discovered functional fitness while still in high school where he started his first job as a CrossFit Kids coach.
Nick's love for health & fitness continued in college where he received his B.S. in Applied Exercise Physiology & Kinesiology from the University of Florida. After graduating, he operated a functional fitness facility in Gainesville, Florida and later back in Miami. While in Florida, Nick worked with clients ranging from 4 to 75 years old and experience levels of beginner to former collegiate athletes.
While initially Nick worked with clients in group-training facilities, he found his love for the individualized approach to fitness, nutrition & lifestyle coaching most appealing, which led him to the OPEX coaching & gyms model. Nick believes that understanding your individual goals is the key to figuring out how to build a sustainable and enjoyable health & fitness routine.
Nick has nearly 10 years of coaching experience & is currently working to complete his OPEX CCP Level 1 and Precision Nutrition Level 1 certifications as well.
Programming & Floor Coach
Erica is local to the DMV.  Before getting into health & fitness, Erica spent the last ten years in property management. Professionally, she is known as a steadfast leader & has a track record of helping to build top-performing teams as well as optimizing internal operations.
Erica has a pre-teen son, Russell, and enjoys spending quality time with her family as well as cheering on the Redskins aka Commanders. Health & wellness became a passion for her after going through a period of emotional eating in her own life. 
As she began to rebuild her relationship with food, she began to place more of a focus on living a healthy lifestyle and maintaining a healthy work-life balance…
Erica initially joined a local gym on her own to pursue personal weight loss goals through the assistance of a personal trainer… she then tried out large group training to gain experience in a slightly different approach… 
By trying out a variety of approaches along her own journey, she found working with clients in a more personalized environment to be far more effective for them & more enjoyable and rewarding for her. Erica is excited to support you in your fitness & nutrition goals!