Looking For A Professional Coach Who Will Guide You Along The Way?
WHY PERSONAL TRAINING? (AND WHY NOT...)
OPEX Gyms serve a range of private clients with a wide variety of motivations for joining the OPEX community. Some reasons are straight forward, like losing weight and getting fit, while others are seeking to accomplish personal and professional goals
No matter your goal, your OPEX coach is here to guide you to success.
Whether you're looking to lose weight, increase strength, improve technique or prepare for a specific event, a more personal setting and an individually designed program means faster results.
Personal training at an OPEX Gym is an effective and efficient way to achieve your fitness goals.
WHY SHOULD YOU START PERSONAL TRAINING?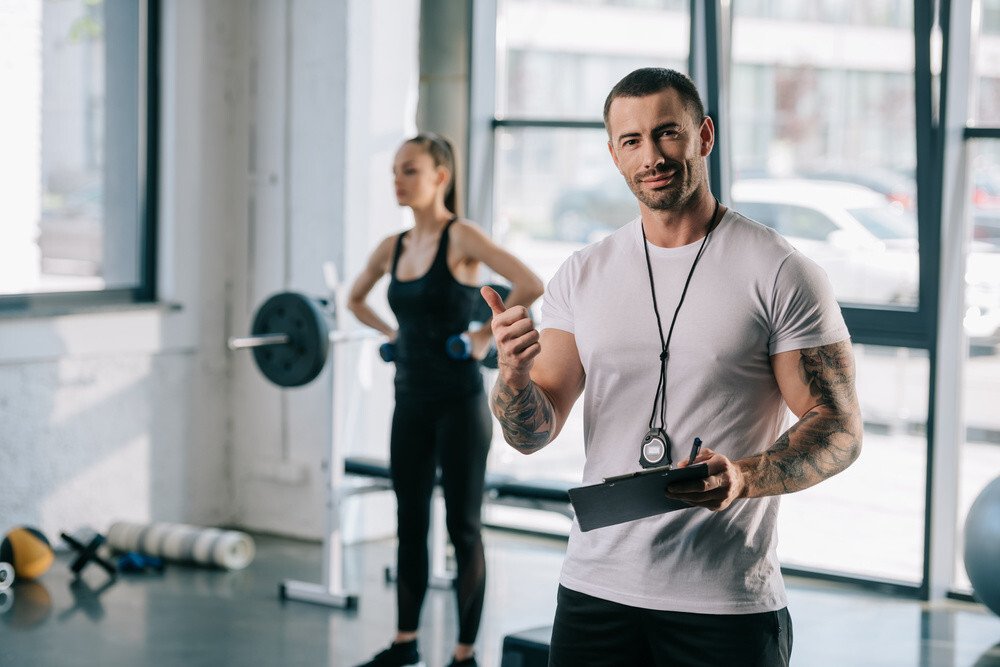 WHY IS OPEX SHADY GROVE "PERSONAL TRAINING 2.0?"
OPEX Coaches are trained to deliver Personalized Fitness. Personalized Fitness is the best of Personal Training (an individualized workout and strong coach-client relationship), PLUS comprehensive assessment and consultation protocols, proper nourishment prescriptions and lifestyle coaching.
But, most importantly, OPEX Coaches are trained to develop your autonomy, self-accountability and independence. Fitness is a lifelong commitment. While we hope to support you for as much of that journey as possible, our goal is to equip you with the tools you need to for lifelong success, with or without your coach.
If you are new to the gym or in need of some 1:1 support, your OPEX Coach will teach you movement patterns, ensuring that you truly understand and are confident in your abilities. This way, you don't need a personal trainer counting your reps forever, saving you hard earned money in the long run
The OPEX Gyms training model
You will be working out in a private gym with a knowledgeable and motivating OPEX Coach and a small group of fellow members. Rather than all doing the same workout, you'll each have your very own personalized fitness program.
THE OPEX MODEL VS. TRADITIONAL PERSONAL TRAINING
Let's compare the traditional personal training scenario to training in at OPEX Shady Grove…
THE TRADITIONAL PERSONAL TRAINING METHOD
A new client signs up for a 3x per week personal training package at $80 per session. Monthly fees average $1,010 ($960 for personal training plus $50 per month for gym membership). The client will gain much needed 1:1 motivation and accountability, but after 3 months, does he or she still need that same level of 1:1 attention?
After 3 months of being coached 1:1 most people should have more than enough knowledge, motivation, and confidence to get to the gym, safely perform movements and complete their workout, with ongoing support from a coach but without the need for a babysitter.
THE OPEX SHADY GROVE METHOD
OPEX Gym clients work out in a private gym with a small group of fellow members. An OPEX coach is on the gym floor at all times to ensure the safety and proper intensity of all members in the gym. The OPEX Coach on the floor has access to each members' personalized fitness program, so that they can coach that day's session and share feedback with the coach working 1:1 with that member. All OPEX Gym members work with a dedicated coach who looks at the big picture, designs their program and daily workouts, provides lifestyle and nutrition guidance, and meets with them for monthly consults to ensure progress.
WHY IS "PERSONAL TRAINING 2.0" THE FUTURE?
Because of this small-group setting, members don't need to pay $1,200 or MORE per month to be coached at the gym 3x per week. An OPEX Gym membership is less than half of that, including access to a private gym, personalized fitness designed for you, a custom nutrition plan & lifestyle coaching that supports you & holds you accountable to what you actually want for your own health & fitness.
OPEX Gyms are purpose built with the best functional fitness equipment to meet the needs of all training goals.
The fitness industry is unregulated and full of low quality personal trainers. Our coaches are all educated through the OPEX System of Coaching and have 1000's of hours experience.
You'll get nutrition and lifestyle coaching to maximize the 23 hours of the day you spend out of the gym. OPEX Coaches help you navigate daily choices to achieve your goals. Establishing healthy behaviors is the key to weight loss and muscle gain. Nutrition and lifestyle are the foundation to body composition changes.
+ ACCOUNTABILITY/MOTIVATION
You'll be assigned your personal coach who will design your fitness program and guide you to success. Behind the scenes they will deliver your daily fitness and lifestyle program, keep you accountable, and be a source of education for you to rely on.
OPEX has a saying "Assess, don't guess." Whatever your goal, we need to measure where you're at now and regularly reassess.. Your coach may assess your body composition, weight, hydration, visceral fat, strength, mobility, stability, aerobic fitness, anaerobic fitness, power, speed and more, depending on your goals. You and your coach will revisit assessments regularly to ensure that you are making progress and achieving the results that you want.
If you dread going to the gym or just find it boring, you'll never make it part of your lifestyle. The coaches and fellow members keep your gym experience fun. You'll get to know members quickly and enjoy OPEX Gym social events.
Every month you'll sit down with your personal coach to discuss your progress. Your monthly consult is your time for honest conversations about nutrition, sleep, stress, and all things lifestyle. You and your coach will work to create a lifestyle that supports your results.
After your assessment and consultation your personal coach will map out what the next 12 months might look for you. Each month they will refine that program and plan the specifics. This style of properly periodized training will be a big part of why you get the best results you've ever had. Long-term planning will also help keep you injury-free by balancing work and recovery. It's a sad reality, but most personal trainers haven't even planned their client's next week, let alone the whole year. Your OPEX Coach will design a fitness experience that will support your long-term health.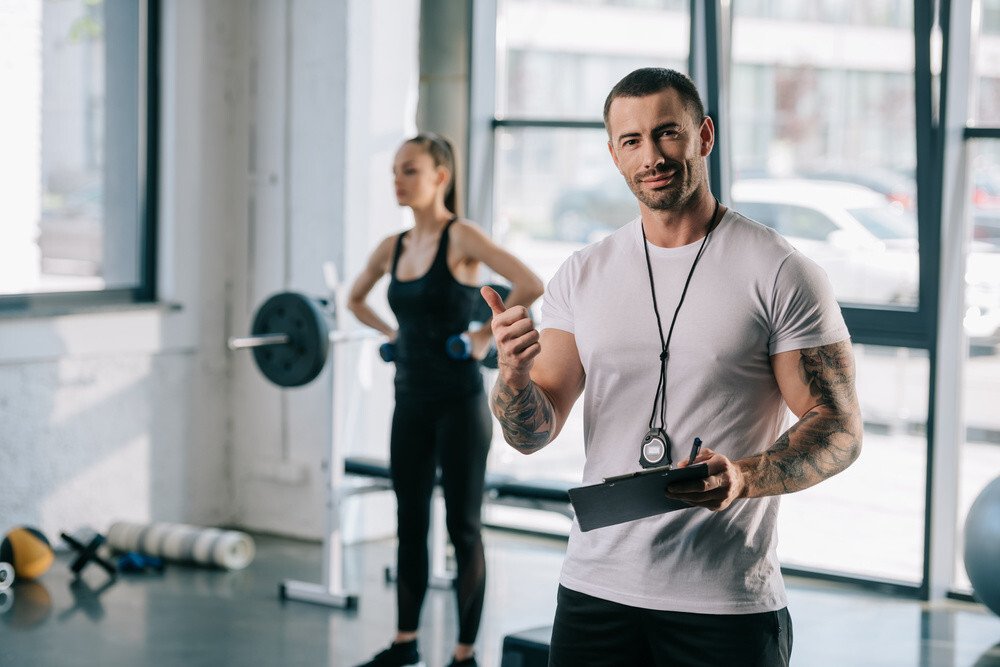 YOUR PERSONAL FITNESS COACH
We know your fitness goals are important to you but personal training can be expensive and unsustainable. Instead, make an investment in educating yourself, creating confidence and ultimately, independence. Together, we will work towards improving your health and fitness with systems and processes that you can apply forever. Think of us as your fitness mentor.
OPEX Shady Grove coaches are among the best personal trainers in the world. They care about your success in and out of the gym.
We'll help you take the next step in your unique health & fitness journey.
Results are non-negotiable, fun is essential!
Unlike at a big gym, we treat you as a person, not a number. We find solutions for the things that are getting in the way of your goals. We help uncover the roadblocks you're facing, we design solutions for those pain points, and we make it fun and rewarding.